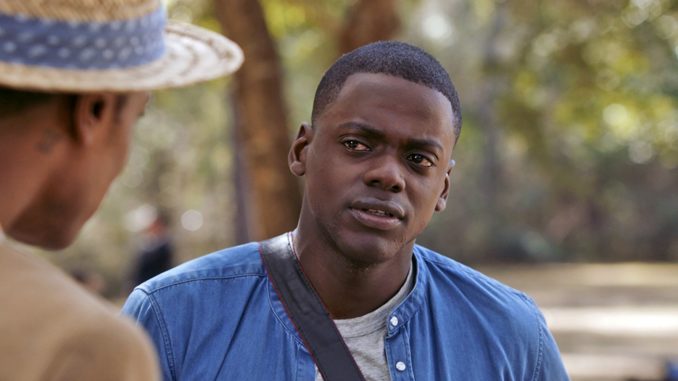 CALIFORNIA, ULTIMAGZ.com — Ajang prestisius untuk film indie, Film Independent Spirit Awards, kembali mengumumkan para nominasi yang tersebar ke berbagai kategori, pemenang akan diumumkan pada Minggu, 3 Maret 2018 mendatang.
Setelah tahun lalu didominasi pemenang dari film yang sekaligus memboyong film terbaik piala Oscar, Moonlight, kali ini nominasi diungguli oleh film garapan sutradara Luca Guadagnino, Call Me By Your Name.
Film yang skenarionya ditulis langsung oleh James Ivory ini mengungguli nominator film lainnya yakni dengan masuk ke enam kategori. Kategori-kategori tersebut antara lain Best Feature, Best Director (Luca Guadagnino), Best Male Lead (Timothée Chalamet), Best Supporting Male (Armie Hammer), Best Editing (Walter Fasano), dan Best Cinematography (Sayombhu Mukdeeprom).
Urutan kedua diikuti film bergenre horor-misteri karya Jordan Peele yang berhasil memasuki lima nominasi, termasuk Best Feature yang turut bersaing dengan nominasi lainnya yakni The Florida Project, Call Me By Your Name, Lady Bird, dan The Rider.
Acara yang akan dibawakan oleh presenter John Mulaney dan Nick Kroll ini juga didominasi dari film-film yang sempat terpilih tayang (Offical Selection) pada acara festival film besar tahunan yang diadakan di Amerika Serikat, Sundance Film Festival.
Lain dari itu, untuk nominasi film internasional terbaik didominasi oleh film dari Britania Raya, yakni Lady Macbeth dan I Am Not A Witch. Keduanya bersaing dalam kategori yang sama dengan nominator film lain: A Fantastic Woman (Spanyol), BPM (Perancis), dan Loveless (Rusia).
Berikut daftar nominasi lengkap Film Independent Spirit Awards 2018:
Best Feature
"Call Me by Your Name"
"The Florida Project"
"Get Out"
"Lady Bird"
"The Rider"
Best Director
Jonas Carpignano, "A Ciambra"
Luca Guadagnino, "Call Me by Your Name"
Jordan Peele, "Get Out"
Sean Baker, "The Florida Project"
Benny and Josh Safdie, "Good Time"
Chloé Zhao, "The Rider"
Best First Feature
"Columbus"
"Ingrid Goes West"
"Menashe"
"Oh Lucy"
"Patti Cake$"
Best Female Lead
Salma Hayek, "Beatriz at Dinner"
Frances McDormand, "Three Billboards Outside Ebbing, Missouri"
Margot Robbie, "I, Tonya"
Saoirse Ronan, "Lady Bird"
Shinobu Terajima, "Oh Lucy"
Regina Williams, "Life and Nothing More"
Best Male Lead
Timothee Chalamet, "Call Me by Your Name"
Harris Dickinson, "Beach Rats"
James Franco, "The Disaster Artist"
Daniel Kaluuya, "Get Out"
Robert Pattinson, "Good Time"
Best Supporting Female
Holly Hunter, "The Big Sick"
Allison Janney, "I, Tonya"
Laurie Metcalf, "Lady Bird"
Lois Smith, "Marjorie Prime"
Taliah Lennice Webster, "Good Time"
Best Supporting Male
Nnamdi Asomugha, "Crown Heights"
Armie Hammer, "Call Me by Your Name"
Barry Keoghan, "The Killing of a Sacred Deer"
Sam Rockwell, "Three Billboards Outside Ebbing, Missouri"
Bennie Safdie, "Good Time"
Best Screenplay
"Lady Bird"
"The Lovers"
"Three Billboards Outside Ebbing, Missouri"
"Get Out"
"Beatriz at Dinner"
Best First Screenplay
"Donald Cried"
"The Big Sick"
"Women Who Kill"
"Columbus"
"Ingrid Goes West"
Best Cinematography
"The Killing of a Sacred Deer"
"Columbus"
"Beach Rats"
"Call Me by Your Name"
"The Rider"
Best Editing
"Good Time"
"Call Me by Your Name"
"The Rider"
"Get Out"
"I, Tonya"
John Cassavetes Award
"A Ghost Story"
"Dayveon"
"Life and Nothing More"
"Most Beautiful Island"
"The Transfiguration"
Robert Altman Award
"Mudbound"
Best Documentary
"The Departure"
"Faces Places"
"Last Men in Aleppo"
"Motherland"
"Quest"
Best International Film
"A Fantastic Woman"
"BPM"
"Lady Macbeth"
"I Am Not a Witch"
"Loveless"
Piaget Producers Award
Giulia Caruso & Ki Jin Kim
Ben LeClair
Summer Shelton
Annual Kiehl's Someone to Watch Award
Amman Abassi, "Dayveon"
Justin Chon, "Gook"
Truer Than Fiction Award
Shevaun Mizrahi, "Distant Constellation"
Jonathan Olshefski, "Quest"
Jeff Unay, "Cage Figher"
Annual Bonnie Award
So Young Kim
Chloe Zhao
Lynn Shelton
Penulis: Felix
Editor: Hilel Hodawya

Sumber: filmindependent.org, variety.com, latimes.com, imdb.com, collider.com, etonline.com
Foto: imdb.com